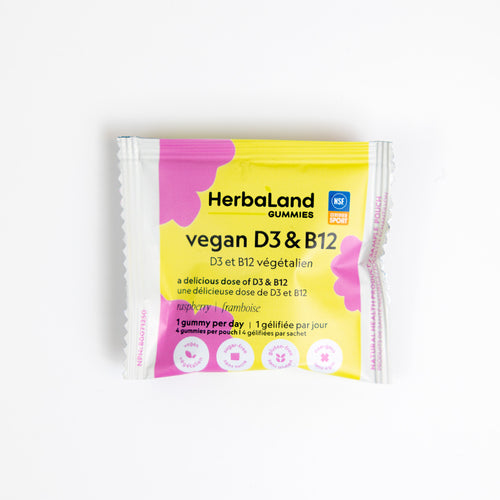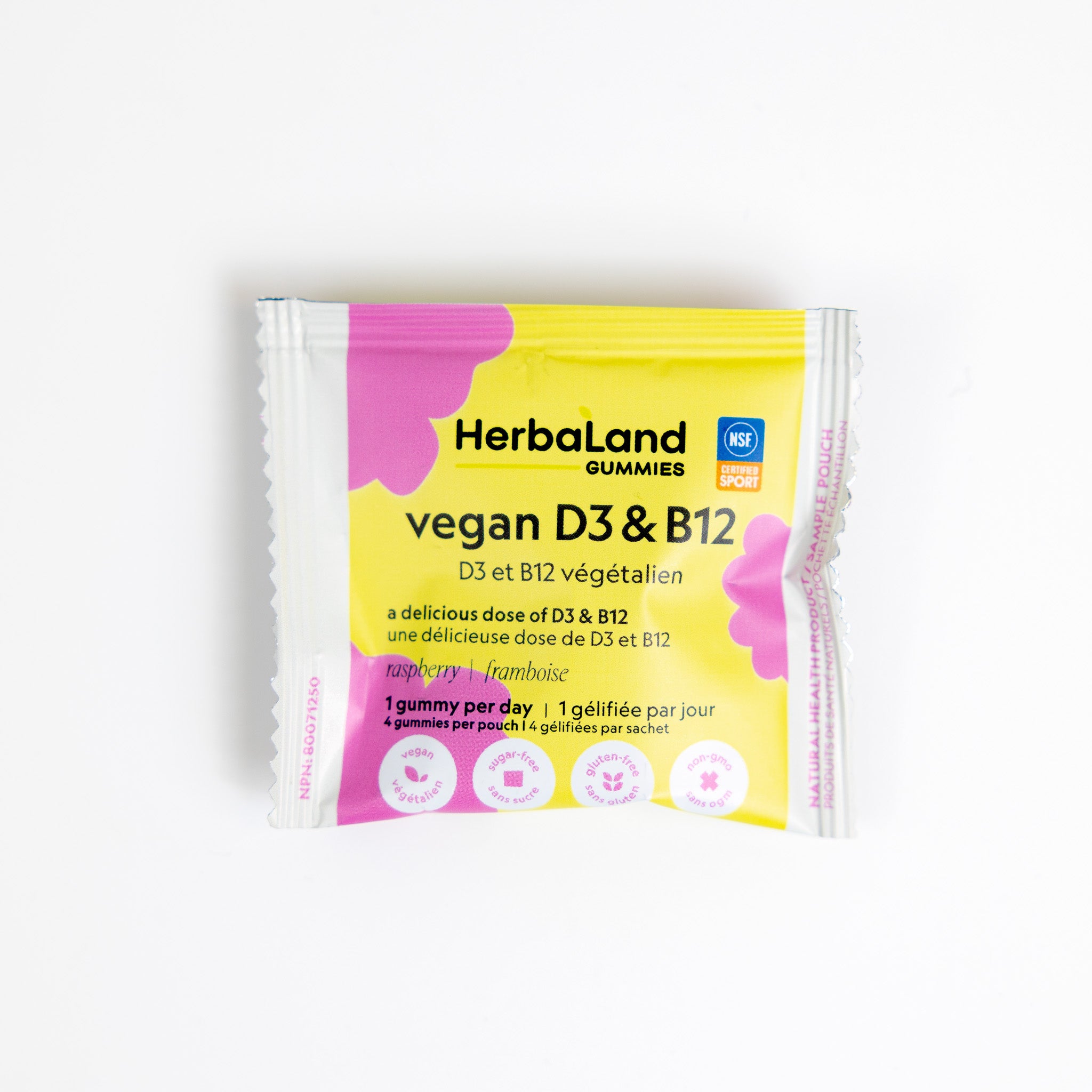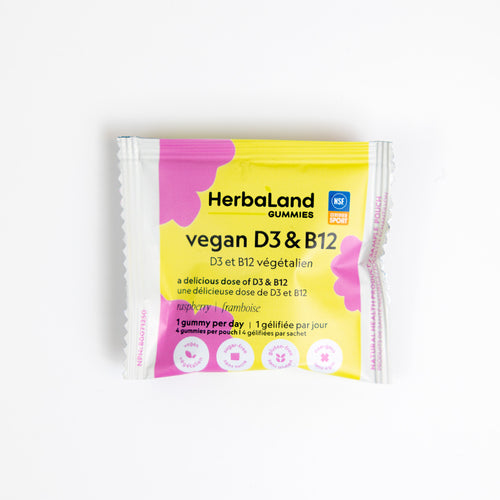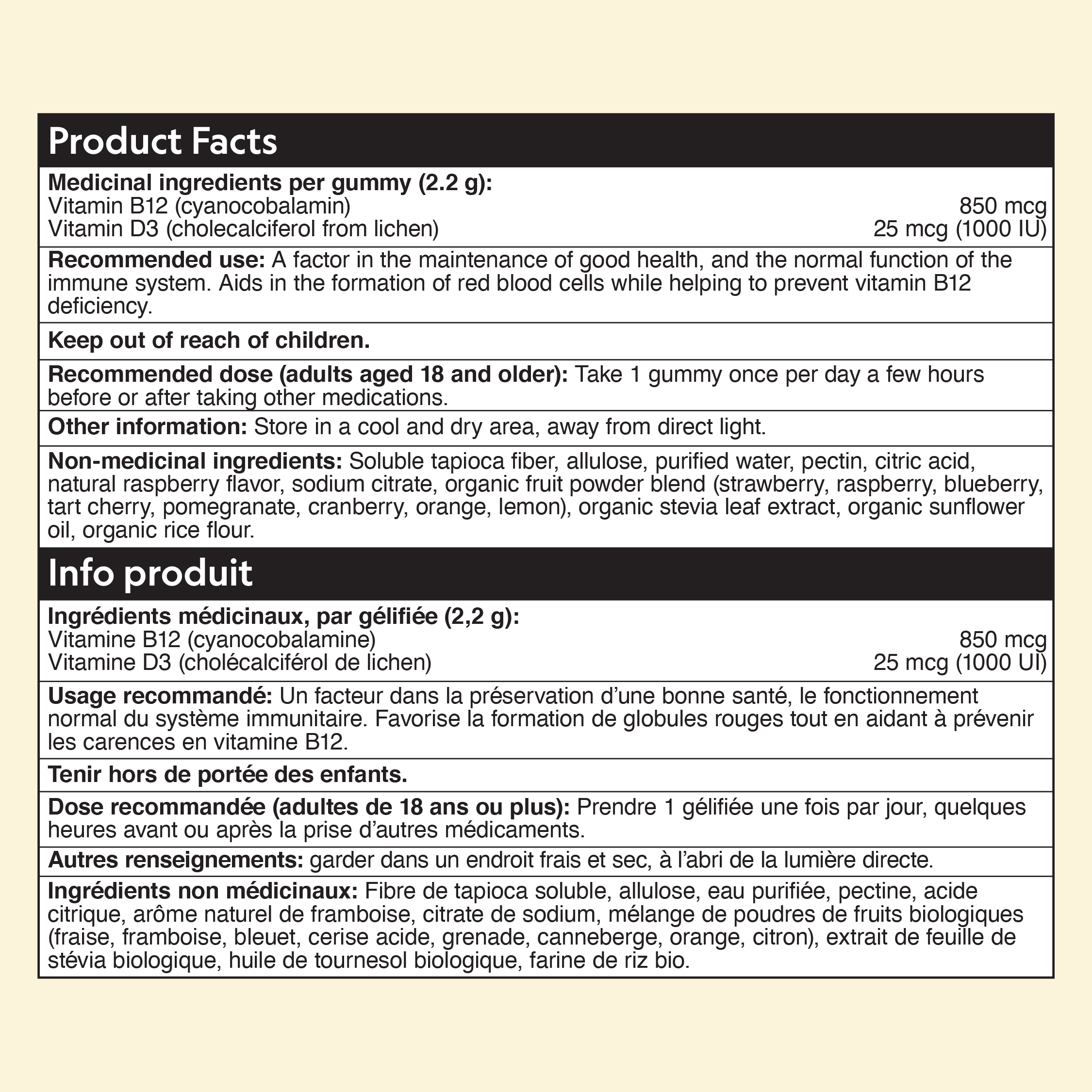 A delicious boost of daily essential vegan vitamin D3 (sourced from lichen) and vitamin B12 to aid in forming red blood cells, and improve your immunity.
Shipping
Free shipping
Free shipping on all orders over $70.
Easy returns
You can return the product anytime within 30 days of delivery.
Why Herbaland
Natural Plant-Based Ingredients
Made in Canada for everyone, including people with diverse dietary needs and preferences. Natural, plant-based vitamins and nutrients. Made with nutritious, plant-based and non-GMO ingredients of the highest quality.
In-house R&D
Bears, berries, and other nutritious gummy goodies, made with nature's best flavors. Developed, tested and made entirely in-house by our highly experienced Research & Development team until every single gummy tastes like a treat.
Sustainability
Made with high-quality premium ingredients and pouched in our new plant-based pouches made from 100% compostable materials. Produced in-house with our unique eco-friendly molding process.
Our Mission & Vision
We help bring health and wellness to everyone by making fun, nutritious and earth-friendly gummies and aspire to create healthier, happier communities around the world.